Sep 26, 2022
Launches the Network of Networks for Africa's Supply Chain
OmniBiz, a platform digitizing the essential goods ecosystem has announced a brand refresh. The refresh reaffirms OmniBiz's commitment to digitizing Africa's FMCG distribution ecosystem.
Launched in 2019 as Mplify- a simple SaaS solution for FMCG distributors to manage their inventory and grow their sales, OmniBiz, the e-commerce arm was launched a few months after with the mission to digitize retail distribution in Africa.
OmniBiz digitizes the existing supply chain distribution ecosystem by embracing a retailer-first, asset-light approach. OmniBiz is formalizing this approach by bringing all its products together under one umbrella called OmniRetail.
OmniRetail comprises:
OmniBiz – A platform for retailers with access to over 900 SKUs,
OmniStore (formerly MyStore) – a POS solution which provides retailers access to manufacturer backed consumer promotions at their store,
Mplify – a Distributor Management Software (DMS), that helps FMCG distributors drive growth and efficiency.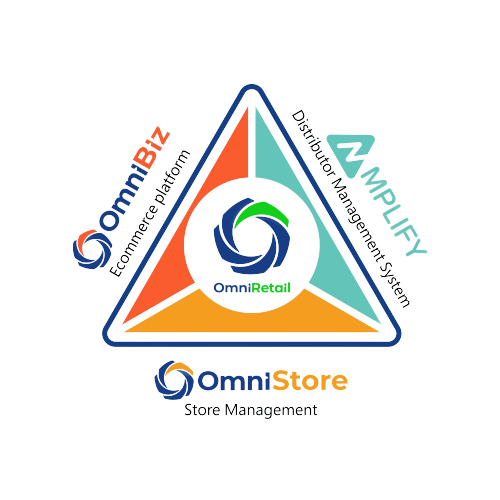 Mplify enables distributors to offer their inventory to a larger retailer network in order to grow their sales. The distributor's inventory is accessible to retailers within its proximity. With Mplify, retailers on the OmniBiz platform have access to a wider product assortment and quantity. OmniBiz, through its machine learning-enabled platform, makes relevant recommendations to retailers which increases their profitability.
OmniStore, a growth tool enabling retailers to maximize their working capital, plugs retailers into a network of hundreds of manufacturers. This allows retailers to access manufacturer promotions while also effectively managing their inventory.
All platforms on the OmniRetail network have an embedded wallet simplifying payments across the platforms. This wallet also enables retailers to access instant working capital based on their payment history.
With OmniRetail as the umbrella brand, each solution– Mplify, OmniBiz, and OmniStore – can be leveraged together as an integrated platform, or as separate services. Each of the services under OmniRetail benefits retailers, distributors, and manufacturers, they achieve more profit and execute business more efficiently.
OmniRetail platform stays committed to the mission to empower the African supply chain by digitizing the complex supply chains so that the stakeholders can maximize profits.