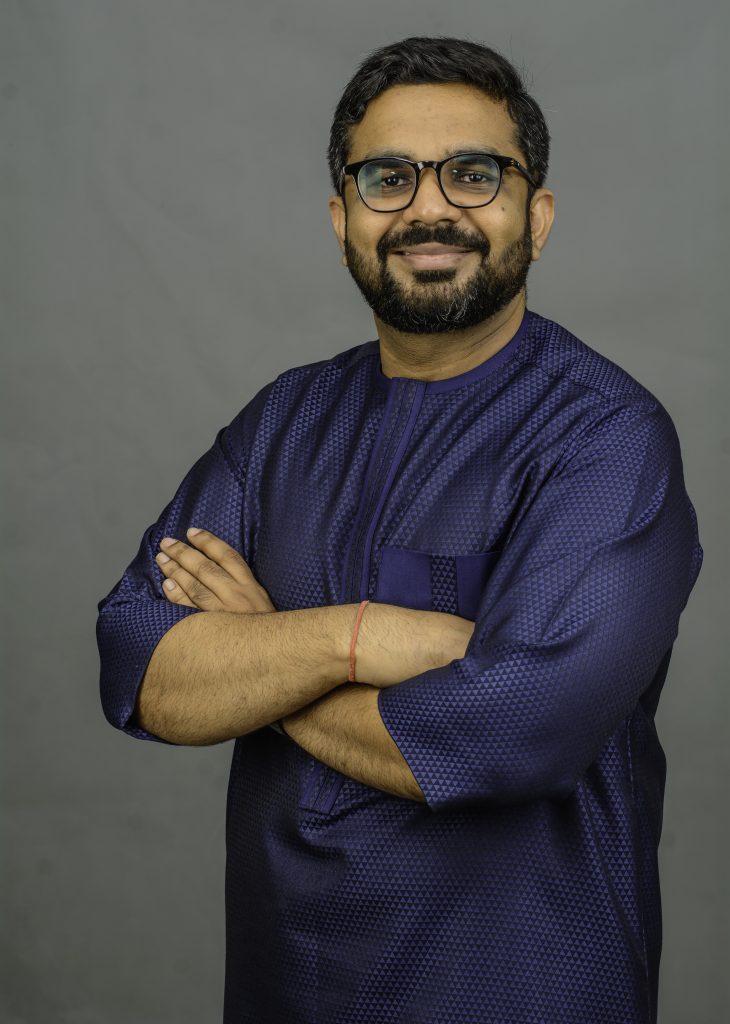 The Chief Executive Officer of a leading e-commerce company, Omnibiz, Mr Deepankar Rustagi, speaks with SAMI OLATUNJI on the nature and future of e-commerce businesses in Nigeria.
https://punchng.com/logistics-data-cost-payment-infrastructure-threatening-nigerias-e-commerce-sector-rustagi-omnibiz-ceo/
How would you describe the e-commerce market in Nigeria?
Omnibiz is a B2B e-commerce platform so I think it's important to clarify that as to where I'm coming from, even though there are certain themes that carry over, whether it's consumer or B2B e-commerce. That being said, I would describe e-commerce in general as fast-growing, and the existence of B2B e-commerce platforms is proof. If you look back a decade ago when Jumia started, the concept of ordering things online was such a novel concept, even though it was more normalised elsewhere. But now that concept has been adopted and understood enough that it is being applied to trading between businesses, and for retailers on the Omnibiz platform; that includes many small neighbourhood shops. So while it's not yet at maturity it is growing quickly. It's definitely the wave of the future.
What do you think are the major challenges of e-commerce businesses in Nigeria?
I would say the sector is affected by all the usual factors that affect any business: rising costs of production, inflation, etc. However for e-commerce specifically, logistics, costs of data and payment infrastructure play a bigger role. With the state of our roads and transport infrastructure, it can be a challenge to get goods to customers in time. In some cases, it can also lead to a loss of customers. The same goes for payment infrastructure: with the rapid proliferation of payment gateways that is getting better, even though you still have the occasional loss of services when payment platforms have downtimes. The last challenge is mobile penetration and data; customer experience can affect customers' choice to use your services again. It's important to invest in making this process as seamless as possible; how fast your site loads and factors like that, but even with all that you're at the mercy of your customers' network provider to an extent.
How are inflation, poverty, and lower purchasing power a threat to the e-commerce business?
I think in general, rising costs of production and inflation affect every business. If manufacturers cannot access cost-effective methods, the implications of that get passed on to the distributors, retailers and of course the end consumer. When this happens an end consumer can change their minds about buying the product or look elsewhere. For retailers, they pay a steeper price because they need to still be able to make a profit, without driving their customers away. Their livelihoods are easily impacted by factors out of their control. That's one of the reasons why we focus on retailers at Omnibiz. Apart from being able to have goods delivered to their doorstep, we actually negotiate for the best prices possible from multiple suppliers for them. Another way we try to support them is by curating packages. Say for instance you're a retailer who needs to buy Milo but instead of the standard wholesale volume of dozens you realise you need 3.5 dozens a week and half a dozen of Ovaltine. Based on data gathered from sales on our platform we curate these package deals with the most popular goods in non-standard quantities, still at the best possible price.
The COVID-19 pandemic disrupted the supply chain, which was a major setback for many businesses. In what ways can such a disruption be avoided or lessened in the future?
It's e-commerce really. If you look at the businesses that were most impacted by the pandemic, it was the ones where physical transactions or presence of customers were necessary. The more we can digitise the informal sector and supply chains the better able we are to avoid such setbacks. In fact, that realisation was what led to Omnibiz in its current form. When we started in 2020, we were focused on manufacturers and helping them digitise distribution and inventory management. But then, the pandemic happened and retailers were not able to stock goods, even though there was high demand. That was why we decided to prioritise last-mile distribution and the retailers actually interface with the end-consumer.
Omnibiz plans to expand outside Nigeria, particularly to West African countries. For a successful expansion, there is the need for proper market research for each country. In light of this, how would you describe the business environment in Nigeria compared to any other country in West Africa?
Broadly speaking, there are similarities in geographically close markets. There are similarities in West African countries even though there are also differences. Considering the business environment, you have to be careful how you compare them. You read that Ghana is putting certain policies in place and it's easy to say 'well why can't Nigeria do this' and vice versa. But there are so many factors that impact this. Nigeria is about three times larger in size than Ghana, and the economy of Lagos alone is bigger than Ghana. So your experience getting things done in both countries is never going to be the same. However, given how populated and as a result complex the supply chain is here, Nigeria is a really good place to cut your teeth, especially in West Africa. It's easier to conquer other markets after being successful here because it's a bigger and more complicated market.
What would you say are the potential of the e-commerce market in Nigeria and how can the government and private sector tap into them?
The informal sector contributes almost $3tn to Africa's nominal GDP. In most African countries, including Nigeria, it accounts for up to 80 per cent of income. That alone should give you an idea of the vast potential here. A report released by SMB Intelligence estimates about 98 per cent of businesses in this sector pay taxes, but most of that doesn't go to the government. Imagine the potential for better data capturing and tax revenue if we can bring even half of that sector online. Same for the private sector, whether it's financial institutions, manufacturers, or any other sector. Mobile penetration is increasing so more people have phones than say, five years ago, and that means the pool of potential customers is growing. Tapping into this sector is really a matter of meeting them where they are, and with people who speak their language. At Omnibiz, we acquire customers through agents. When they have someone who is patient enough to sit with them and hold their hand through all the teething problems they are more likely to use the platform. If they encounter any problems, our call centre is there to support them in local languages as well. If they prefer Whatsapp for customer support, that's an option too. Imagine if we only had a website or provided support in one language? We wouldn't have the number of users we do, actively using our platform. Whether public or private sector, players just need to create products that make it easier to use than to not use.
How would you describe the future of e-commerce in Nigeria and Africa at large?
I think it's only going to get better. Adoption is going to keep accelerating alongside all the infrastructural provisions required to see growth. In the consumer e-commerce sector for example there already are various platforms where small one-person businesses can build stores and make sales without having to undertake the cost and effort of building a website. This wasn't the case a few years ago. Globally, the pandemic was a boost for e-commerce; we're now better aware of how health insecurity could affect us and no one wants to be caught unawares by that anymore. Another thing about digitisation is the services you can now offer on the back of that. For example retailers on our platform can manage inventory and payments conveniently. Later this year, they will also be able to access credit facilities to buy more goods and sell over-the-counter pharmaceuticals using Omnibiz's licence. I would say the future is quite promising.