Watch Miss Techy on How to Use Omoni Points
Omoni point is a loyalty reward given to customers on the Omnibiz app.
1 Omoni Point = 1 Naira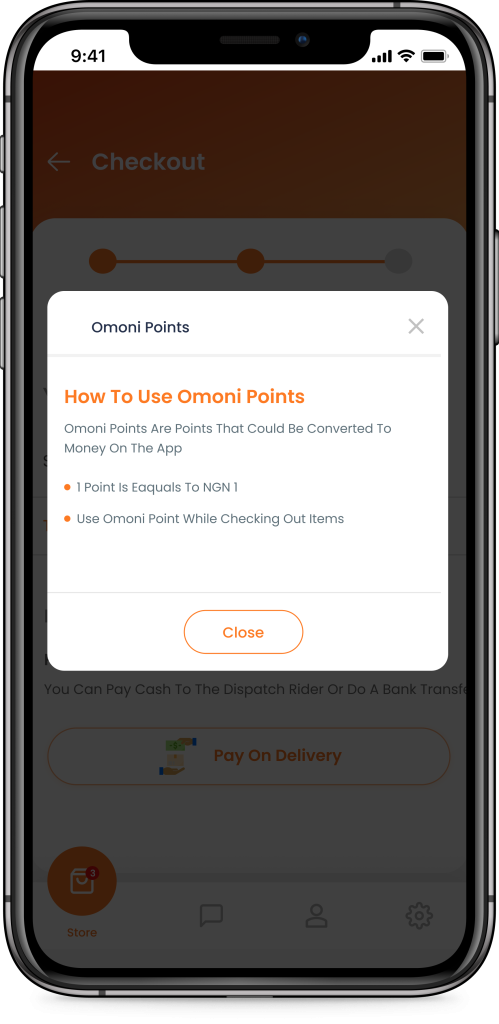 To use your Omoni point on the Omnibiz app, follow the steps below;
01 Open the Omnibiz app and add the products you would like to buy to your cart.
02 At the point of check out, you will see the amount of Omoni points in your wallet.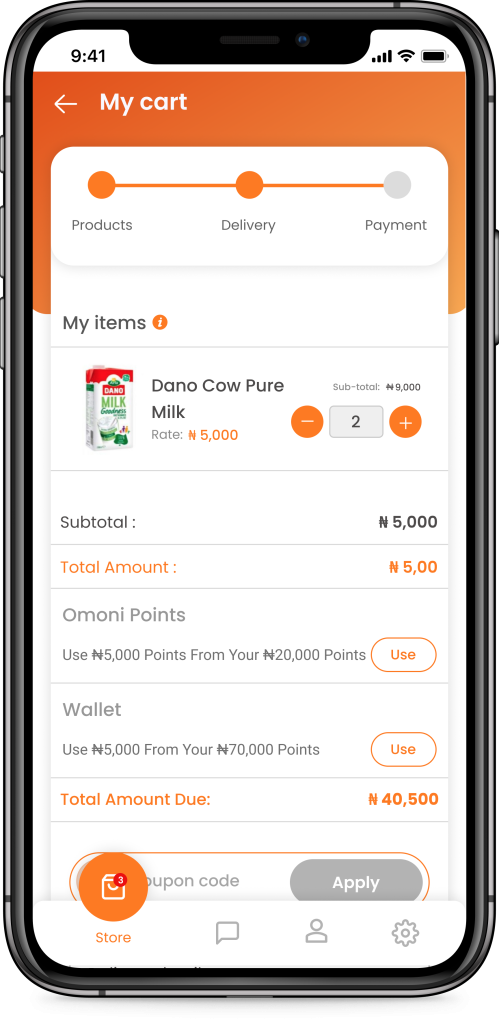 03 Click on "Use" and your Omoni points will be immediately deducted from your Total Amount Due.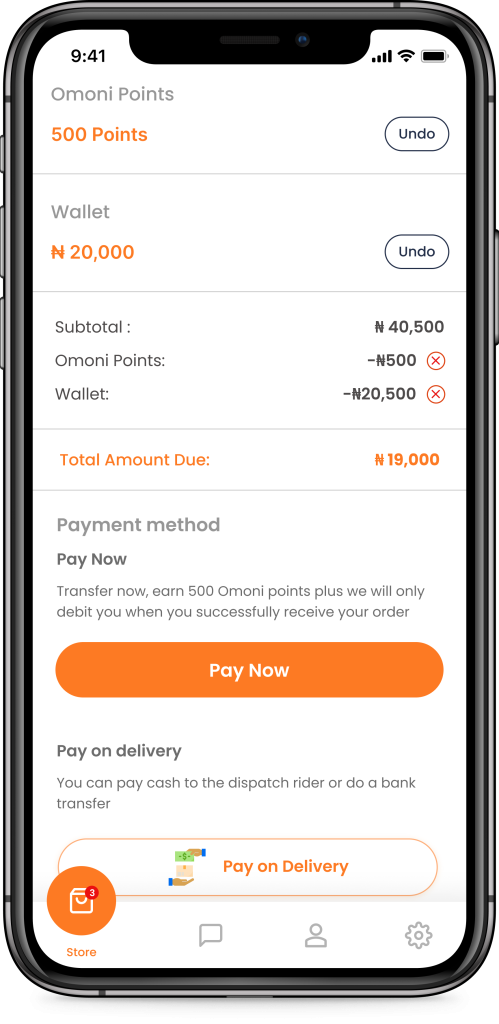 04 Click "Pay Now" and then "Use" to apply your Omoni point to your Total Amount Due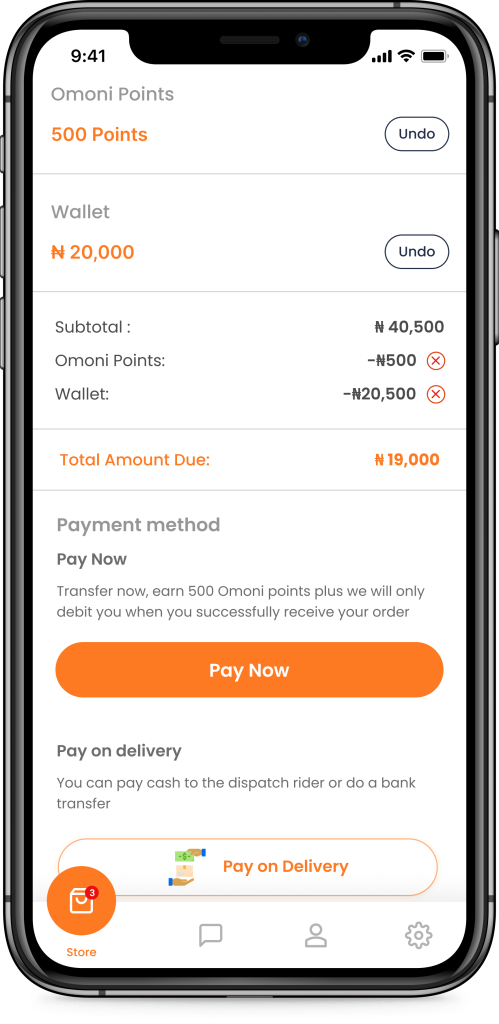 05 Select your preferred payment option and proceed to pay the discounted amount.