There are a little over 1.2 million retailers in Nigeria, and together they contribute to 95% of the traditional trade that happens in this part of the world.
Before we go into the tech bit, we will detail what embedded finance means for retailers. What exactly is it that they need?
For retailers, their business is all about the margins they make between buying and selling goods. Because they are one of several actors in the supply chain and one with limited power alone, they operate on very low margins. Hence, the growth of their business today highly depends on faster stock rotation and turnover.
55% of these retailers remain unbanked, the reason? Nothing motivates them to get banked. Forget any benefits, the eventual cost of bank charges involved in making transactions are a good enough demotivation for businesses that are trying to thrive in an economy that's continuously getting hit by devaluation and continuously shrinking the value of their working capital.
So, why is now the right time? The new CBN policies which restrict the amount of money that can be withdrawn at a time will push retailers towards digital banking.
But it's not just about the right time, they need the right solution. For the shopkeepers, collecting funds in bank accounts is crippling without the owners being in sight to confirm the receipt of the funds. On the other hand, if the owner is maintaining funds in several bank accounts, they are making multiple payments to pay for a single order of stock, and getting charged multiple transaction fees.
The bigger question is: how can this change in how they collect and transfer funds change their lives forever?
Digital wallets don't just solve their problems. By enabling their access to embedded finance, they are set on the right path for long-term growth.
The first step in this is the inclusion of these retailers. It is important to create an enabling platform that makes it super easy to collect and pay so their everyday transactions can be digitized. The next step is to give them access to working capital (BNPL) based on their transaction history, since it reflects the volume of their turnover -a boon for businesses operating in an economy that's continuously hit by devaluation. This also makes them eligible for many other financial services, insurance being a great value add.
Adopting financial technology opens up another 'avenue for revenue.' For instance – leveraging as cash collection points (POS agents) and other Value- Added Services.
The bigger difference is that they step into the "real" business of retail: something much larger than just margins on buying and selling. Retailers in other countries are not just dependent on margins from buying and selling. They provide a larger service to the consumer goods ecosystem by charging for shelf space, merchandising, in-store promotions and target-based rebates. The biggest strength of a retailer is that they are the backbone of any manufacturer and it's time for this strength to pay off.
So, how are we making this happen for them?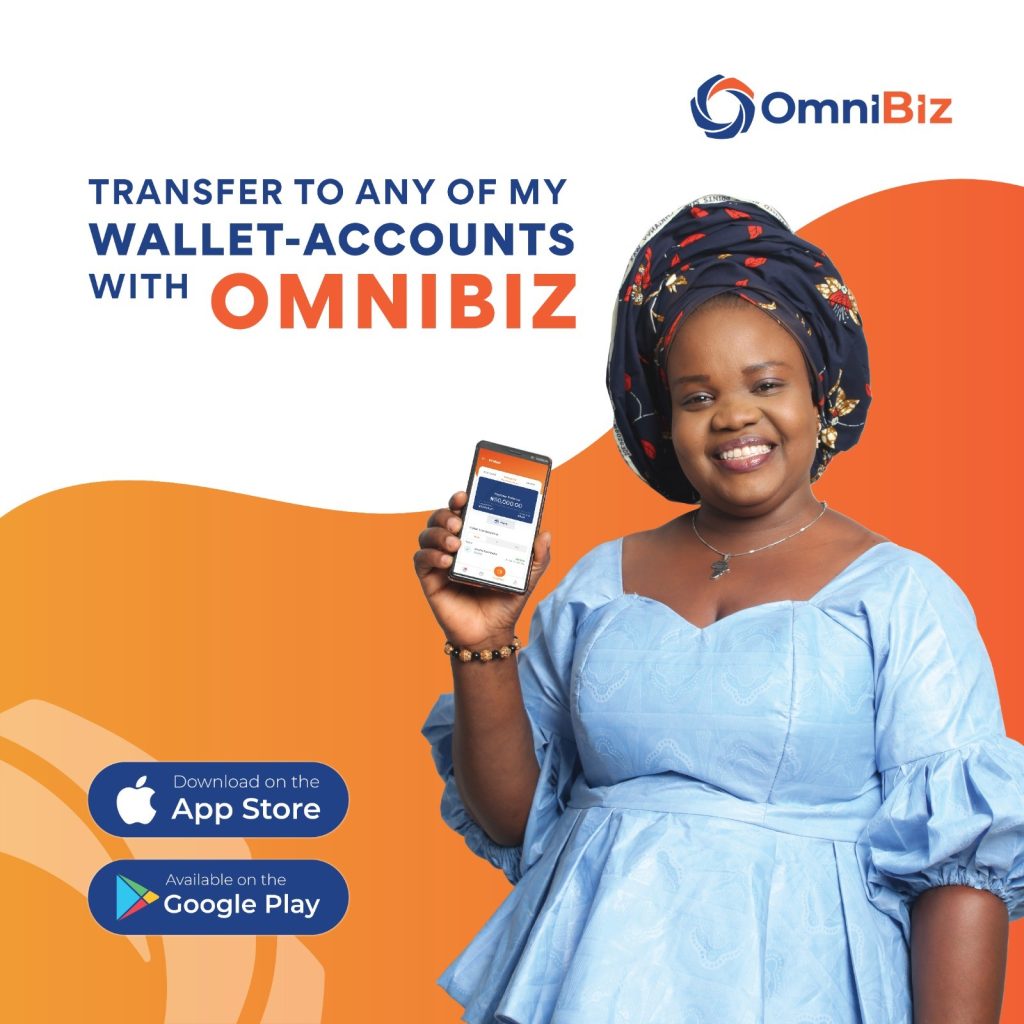 Introducing OmniPay
OmniPay is the brainchild of OmniBiz. With the launch of the OmniPay embedded finance solution in collaboration with our partners, retailers on the OmniBiz network can afford to go completely cashless. The virtual wallet reflects in the OmniBiz app and allows retailers to buy, sell and access other retail services.
Here is how it works:
Simplifying inclusion: No queues, no long paperwork, just a wallet (digital/ virtual account) that is ready to use. Since OmniBiz already 'Knows the customers' – we have activated several virtual accounts that enable easy transactions for all customers.
An app and a simple QR code for anyone to scan and pay at different outlets directly into the retailer's wallets – retailers don't have to spend an extra minute or Naira trying to convert cash to digital money.
Ready to use digital 'avenue for revenue' – retailers can simply fund their wallet and sell other Value-Added Services on the go.
Since these retailers have been buying their stock on Omnibiz before now, they have an amazing credit score that automatically enables them to 'Buy Now and Pay Later'.
Alone, a traditional retailer is much smaller than a modern trade outlet. But, together, traditional retailers far outweigh modern trade. Its time their benefits reflect the same.