By – Anjola Akinrinola
After peer-to-peer (P2P) payments due to sentimental or familial reasons, commerce is THE vehicle that drives the most transactions and payment volumes.
These transactions happen between multiple stakeholders with unique needs in the traditional distribution chain. Right from when the manufacturer starts to source raw materials to releasing them to the market, and eventually, to when the consumer gains access to the final product. Each exchange is uniquely contextual as regards the behaviour of stakeholders involved with influence from market forces.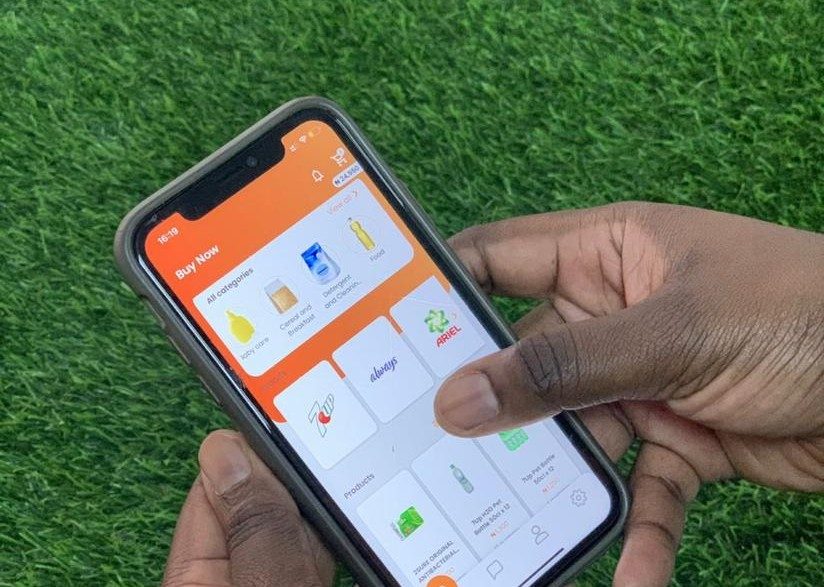 Today in Nigeria, a large percentage of these transactions happen through cash. Although the adoption of e-payment systems has generally advanced very steadily, it has progressed rather slowly among SMEs – FMCG retailers especially. The general lag has created a big gap in e-business resulting in slow economic growth in the country.
At Omnibiz, we provide fast-moving consumer goods to a unique SME client base – the neighbourhood retailer, as part of our mission to digitize trade across traditional channels on the continent. By virtue of their positioning in remote neighbourhoods, these retailers have deeper penetration and make up last-mile distribution channels unmatched by any traditional financial institutions.
With over 1.2 million retailers powering 40 million homes and growing, it is no surprise that there's a large surge of tech-driven efforts seeking to grab the opportunity to optimize this segment of the supply chain.
The necessity of the products retailers offers ensures they attract the banked, underbanked and unbanked. By aggregating these retailers through ease of access to a sustained source of stock at no logistic effort or cost, Omnibiz has accessed a touch-point that is uniquely positioned to reach the unbanked and underbanked in a way core mobile money agents and bank branches may not be able to match.
Retailers play dual roles in the e-payment adoption process. They are consumers as well as merchants at all times either making and receiving payments or processing payments (by passing payment information for goods and services).
This dual functionality positions them as a very important player in the breadth and depth (extent of use) of e-payment.
Our vision at Omnibiz is to be the preferred growth partner for the retail ecosystem in emerging markets. We believe the digitization of this segment of the supply chain inherently also holds the key to last-mile financial inclusion which will unlock more growth opportunities for retailers. Embedding FinTech into e-commerce will drive deeper penetration of financial services through better adoption of e-payments.
Financial inclusion for the B2B2C ecosystem starts with stakeholders having:
digitized payment options for receiving stock from distributors/manufacturer;
digital access to working capital to drive their store expansion efforts;
digitized payment collection options when selling to their customers (i.e., end-users);
real-time automated payment confirmation
access to offer value added services to diversify their revenue (e.g., airtime, bill payments, transfers, insurance and credit)
digital tools for managing revenue and inventory; and
automated reconciliation process for delivery agents and 3PL partners
The above guarantee that eventually, the underbanked and unbanked will find steady and sustained access to custom financial services where they shop for their daily needs and will adopt the upgrade if their concerns or apprehension can be thoroughly addressed.
These concerns cut across different stakeholders involved in the B2B2C e-commerce chain.
For the retailers, the trade-offs between their current behaviour – which is mostly handing over cash as payment – and what "new" tech solutions help them achieve in terms of;
new streams of income (apart from their primary retail business)
saving cost,
ease of use (i.e., making digitized payment experiences as frictionless as cash),
security
accessibility to benefits (e.g., sustained line of credit, insurance on products and store), and
flexibility – ability to use across multiple use cases
For the delivery agents and their parent logistic partner companies, who are the primary middle agents for managing cash payments, the concerns are;
security
cash handling as they go about deliveries
ease of reconciliation
To address these, we have ensured that their experience is positioned front and centre, and the direction we chart as we embed FinTech is custom-made to ease their conversion beyond all the beautiful features we can throw at them.
These are exciting times in the B2B e-commerce sector, the market opportunity is there for the taking. The future is intricately linked and will largely depend on how successful the stakeholders are with driving financial inclusion which is guaranteed to have an impact on e-payment adoption in Nigeria.